Plastics Fabrication and Machining
Since 1962, we have been providing customers with excellence in custom plastic fabrication and CNC machining high-performance replacement parts. Our fabrication engineers are skilled in CAD/CAM programs so you can bring us your tightest tolerance or oddest profiles and we will fabricate your parts to your exact requirements. Production-run quantities are fulfilled without the up-front cost of custom molding or tooling, and parts are cleaned, de-burred, and ready to install.
Over the years we have continued to invest in equipment to bring you the very latest in machining capabilities. From 3-axis, dual table CNC routers with multiple active tool changers to 5-axis lathes and robotic arms to 3D measurement tools that provide inspection and analysis of components during our manufacturing process, we provide the very best in plastic fabrication.
CNC Routers
6 CNC Machines
3-Axis Routers
Dual Router Beds
5′ x 10′ Routing Beds
12 Active Tool Changers
Max. 4″ Thick Material
Lathe Machines
5-Axis Capability
Max. 7″/Min. 2″ Rod Stock
Sheaves
Idles
Bearings
Sprockets
Mill Machines
Secondary Processes
Chamfers
Stepped Edges
Bevels and Grooves
Pulls
Side Holes
Doweling Machine
Turn Square Stock Material into Cylinders, Rods
Up to 3.5″ Thick Material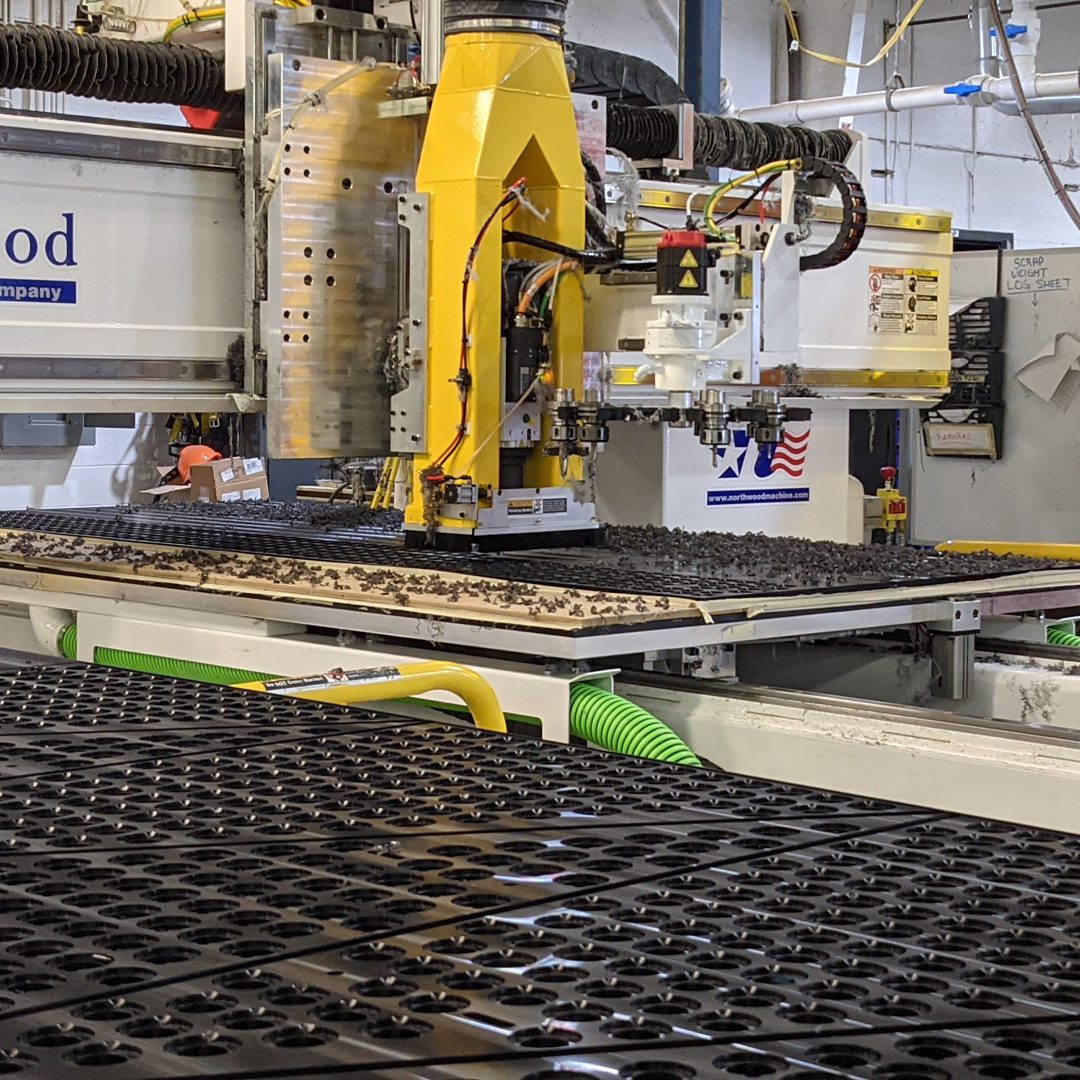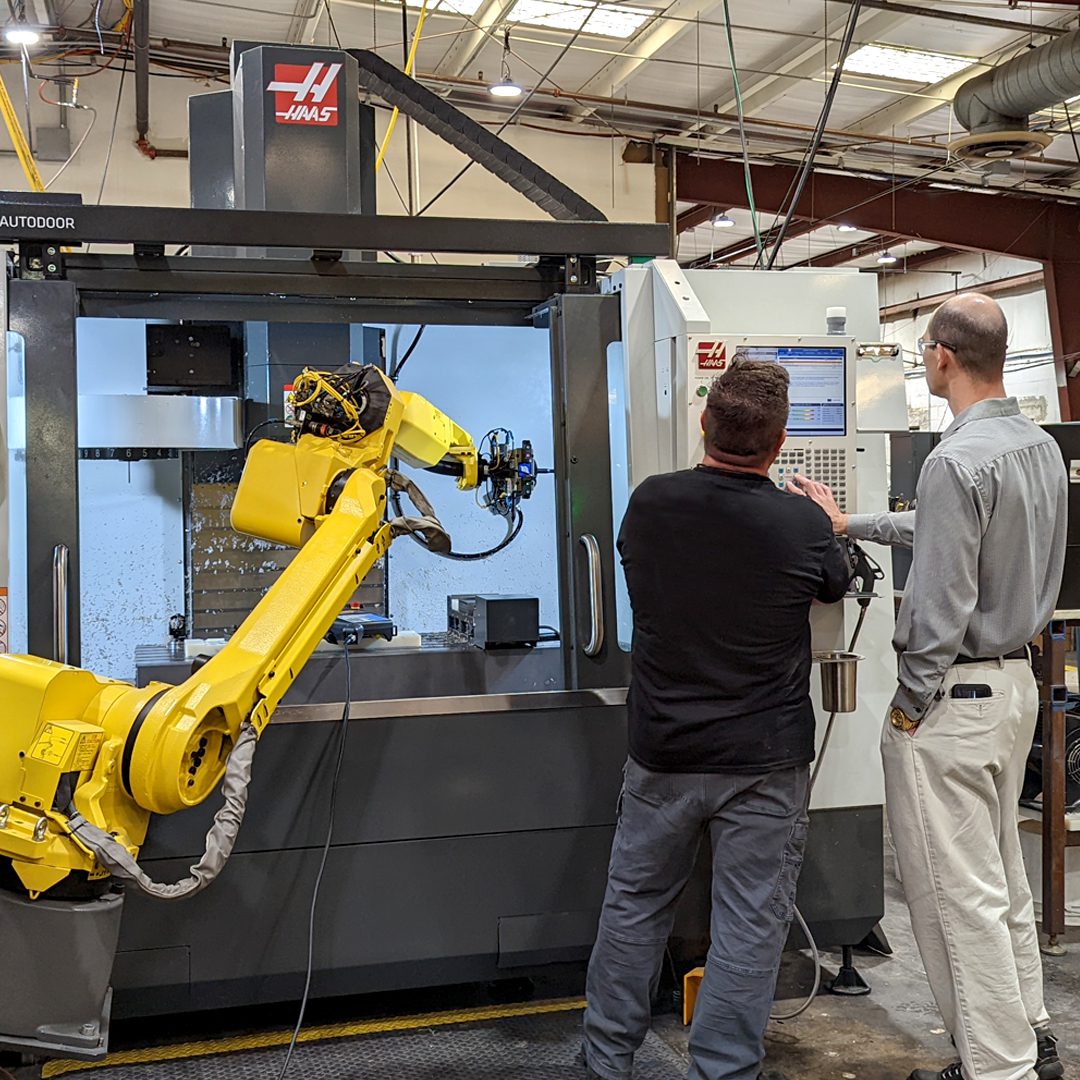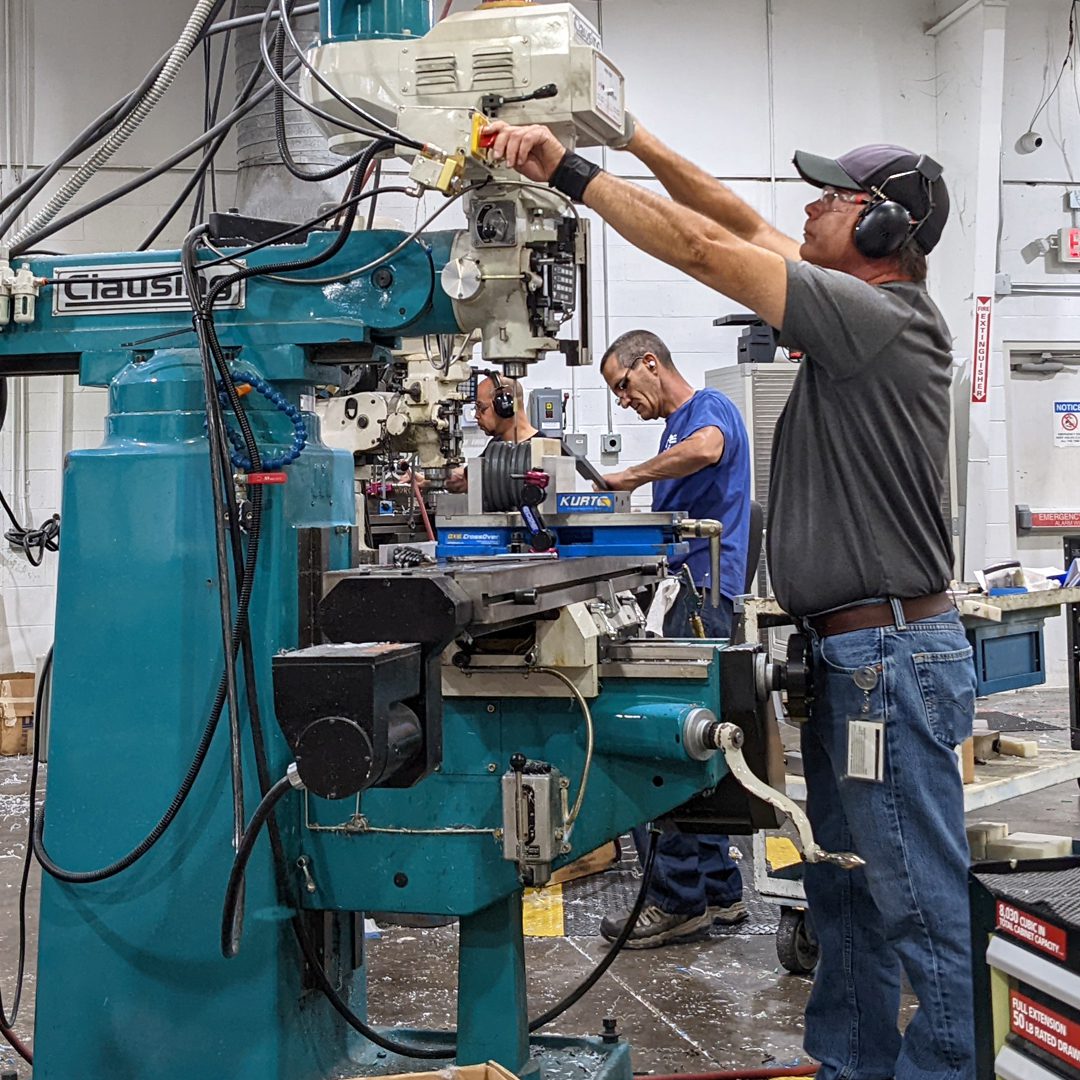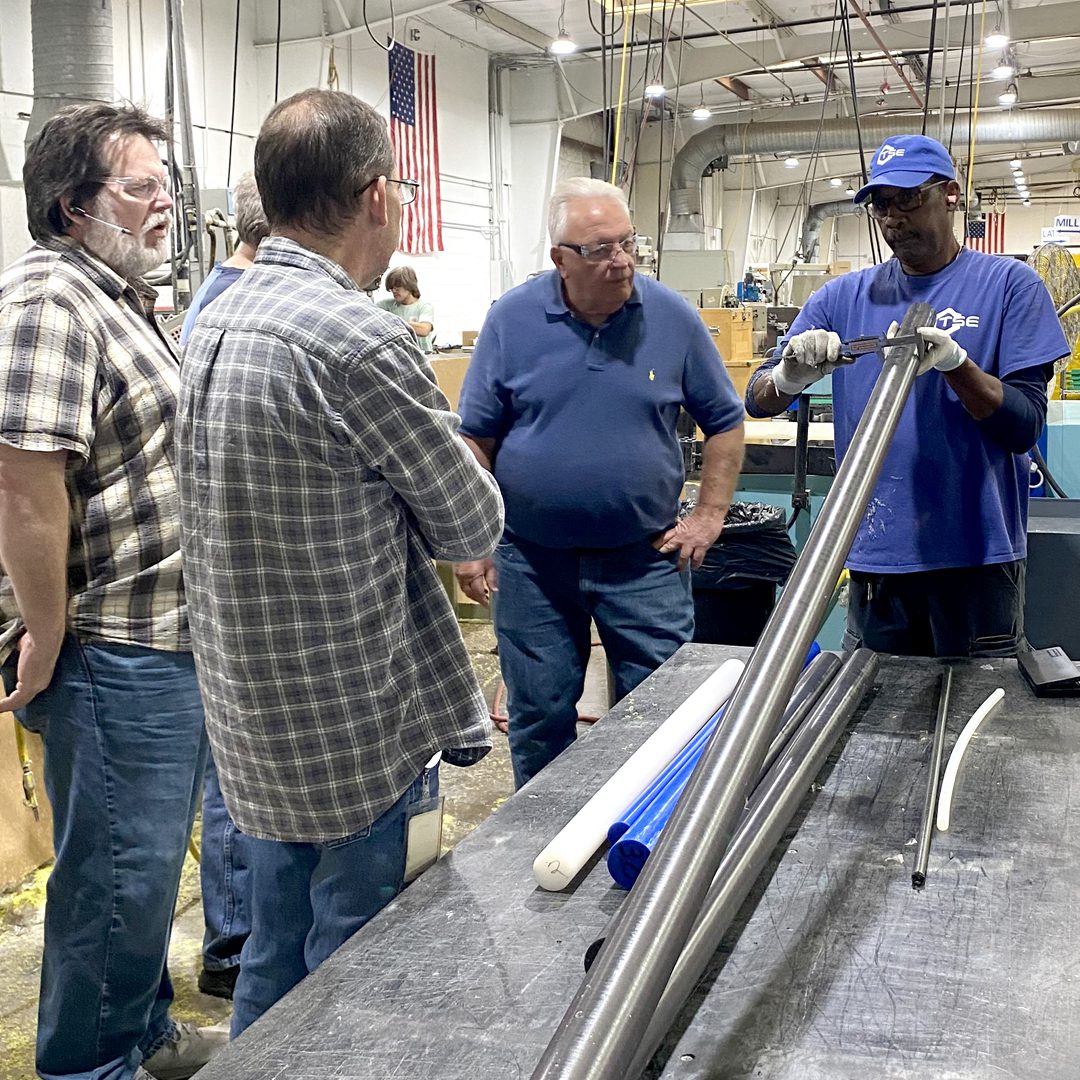 Material Selections
TSE uses a variety of plastics to fabricate and machine high-performance replacement parts based on the specific requirements of the application. Our most common materials are listed below.  See our Material Choices section for a more comprehensive look at the materials we offer.
Ultra high molecular weight polyethylene. Used where abrasion, impact, or chemical resistance is desired. A low coefficient of friction and high-slip property makes it ideal as a wear liner for handling bulk commodities. Operates at temperatures as low as – 375ºF, making it excellent for cryogenic applications.
Type 6 (cast) and Type 6/6 (extruded) are common for industrial components. Excellent wear resistance and tensile strength. Available in oil or molybdenum disulphide filled compounds offering a lower coefficient of friction for bearings and wear parts.
Excellent machining properties, ideal for holding close tolerances. High compression strength and stiffness make it good for high-load applications.
Exceptional chemical, electrical, mechanical, and thermal properties. Operates at temperatures up to 550ºF. Glass fibers can be added to improve dimensional stability. The most recognized source of PTFE resin is Teflon.
Oil-filled UHMW-PE is ideally suited for applications like wear strips, slider plates, and bearing surfaces where lubrication is desirable to lower the coefficient of friction. All additives meet FDA requirements for direct food contact.
Common Plastics Components
TSE handles many different industries. Our most commonly asked-for high-performance uhmw replacement parts are chain sprockets and gears, chain tracks and neck guides, food processing or conveyor components, and components installed in wastewater treatment plants. 
Questions? We've Got Answers!
Need advice from a knowledgeable subject matter expert? Want to know more about the services, equipment, or capabilities TSE offers? We can answer any questions you might have. Contact us today!