Contract Manufacturer of Specialty
CASE Products
TSE is a global contract and toll manufacturer of polyurethanes for use as coatings, adhesives, sealants, and gel elastomers, or CASE products.
As a full-service chemical provider, we can manage all phases of production from handling raw materials through blending or mixing to packaging and blind-shipment of end products. TSE offers complete confidentiality in working with you as a tolling partner to produce the quality polyurethane products your customers have come to expect from you.
Our chemists, engineers, and operators have manufactured hundreds of millions of pounds of polymers for the world's largest chemical providers. We supply consistent and reliable contract and toll manufacturing through our global network which includes North America, Asia, Europe, and South and Central Americas.
Download the Specialty CASE Products Infosheet.
Industry Uses for CASE Products
Automotive and Transportation
Commercial Flooring Glues and Adhesives
Medical Components
Infrastructure and Construction
Aerospace and Aeronautical
Tolling for Chemical Manufacturing
TSE has the facilities, equipment, employees, and knowledge to take you from product development through scale-up to full production. Whether it's just a few thousand pounds or millions, we deliver on-time, every time. Allow TSE Industries to be your trusted contract and toll manufacturer of specialty CASE products.
We know that your business and its reputation are on the line with every batch we produce for you. Our expertise in polyurethanes, responsive customer service, and on-time performance will have you sticking with us batch and batch, year after year, decade after decade. We take pride in the specialized CASE products we produce.
Watch as our two newest Reactors are assembled, installed, and put into production.
Looking for a contract or toll manufacturer to partner with? With over 60 years in business, we know a thing or two about manufacturing.
Polyurethane Chemistry
As the technology of Polyurethane Chemistry advances, so does TSE.  We have aggressively invested back into our manufacturing capabilities, upgrading our existing equipment with state-of-the-art programmable logic controllers for digital process control and data archiving. 
We also remain at the forefront of Polyurethane Chemistry development, manufacturing many of the specialty chemicals you find in everyday products.
From Reactive Hot Melt Adhesives (HMPUR) to Toluene Diisocyanate (TDI) Prepolymers and everything in between, please take a look at the coating, adhesive, sealant, and elastomer (CASE) options we offer.  All are manufactured in America.
Chemistry Capabilities
Reactive Hot Melt Adhesives
Urethane Prepolymers (MDI, TDI, Aliphatics)
Pigmented, Filled Polyurethanes/Polyol
Thermoplastic Polyurethanes (TPUs)
Epoxies
Polyurea and Polyaspartic Coatings
Polyurethane Systems
Liquid Urethane Adhesives
Cast Urethanes
Gel Elastomers
Liquid Rubber Coatings
Product Development
If you are in the early stages of product development, we can help! Once we understand the polyurethane chemistry you need, a team of chemists and engineers from our Development and Analytical Center (DAC) will begin product development and testing, as well as statistical process and quality control. With the knowledge and experience of our world-class DAC staff, we will scale-up your product and get it into production with speed, accuracy, efficiency, and consistency.
Scaling Up
Our suite of reactors, from laboratory to product development, is designed to allow for near seamless scale-up activities for any polyurethane chemistry need you bring to us.  Additionally, our technical team is fully engaged with you as your product is scaled from development quantities to full-scale commercial production.
Full Scale Production
With your product successfully scaled up, tested, and approved, it's time to turn it over to Production. Our highly-skilled staff of engineers and chemical operators have decades of experience necessary to ensure consistent, reliable, and repeatable results from batch to batch, week after week, year after year.
Our reactors have a specialized NMP Process Cleaning System that provides us with the ability to produce pigmented HMPURs, prepolymers, and other products as well. Plus, with numerous production reactors available, we have the capacity to offer our expertise to a number of clients at any given time.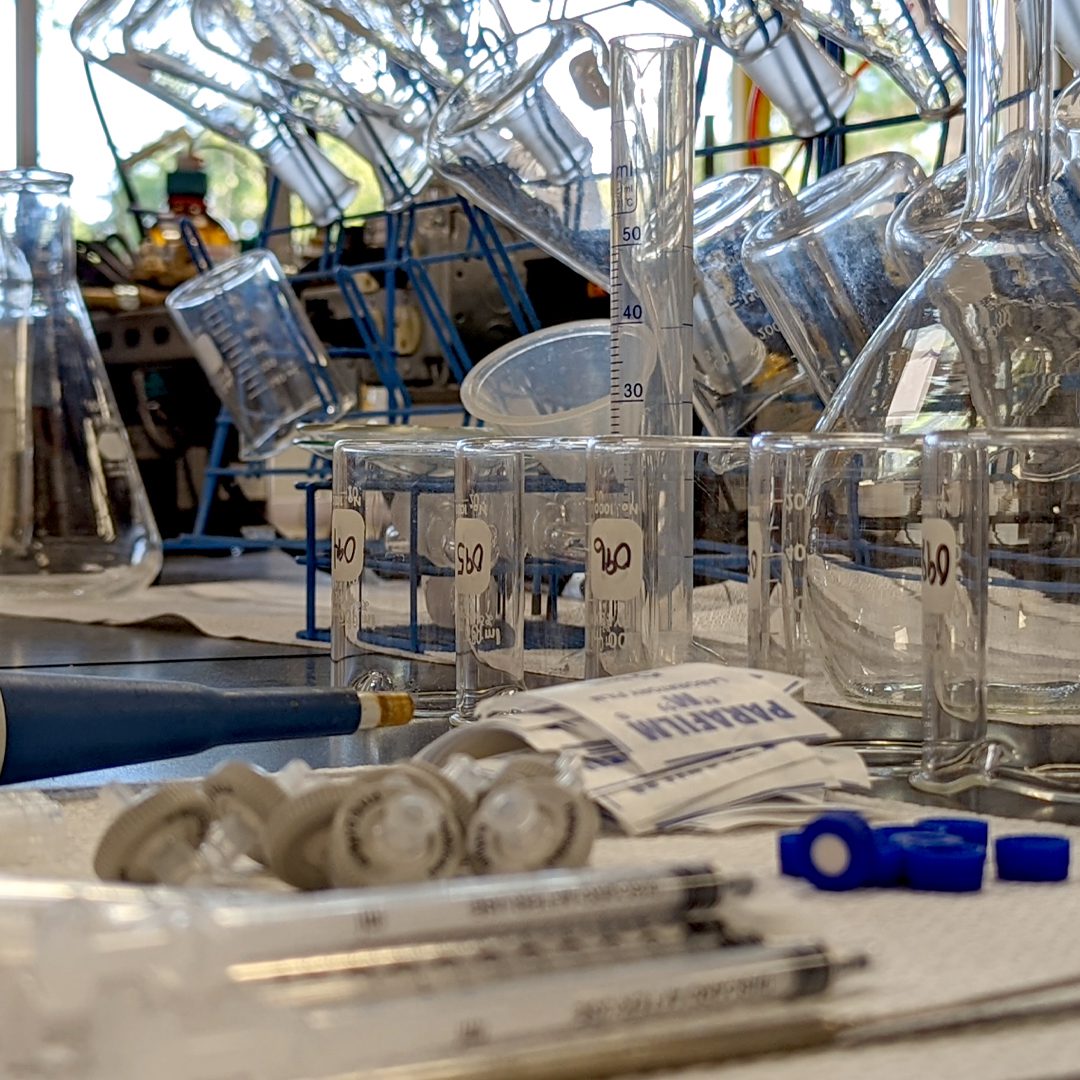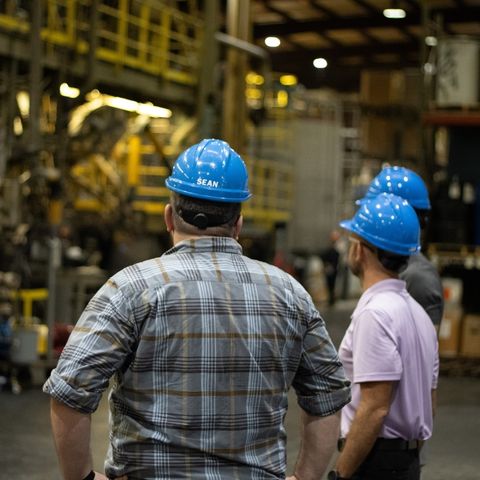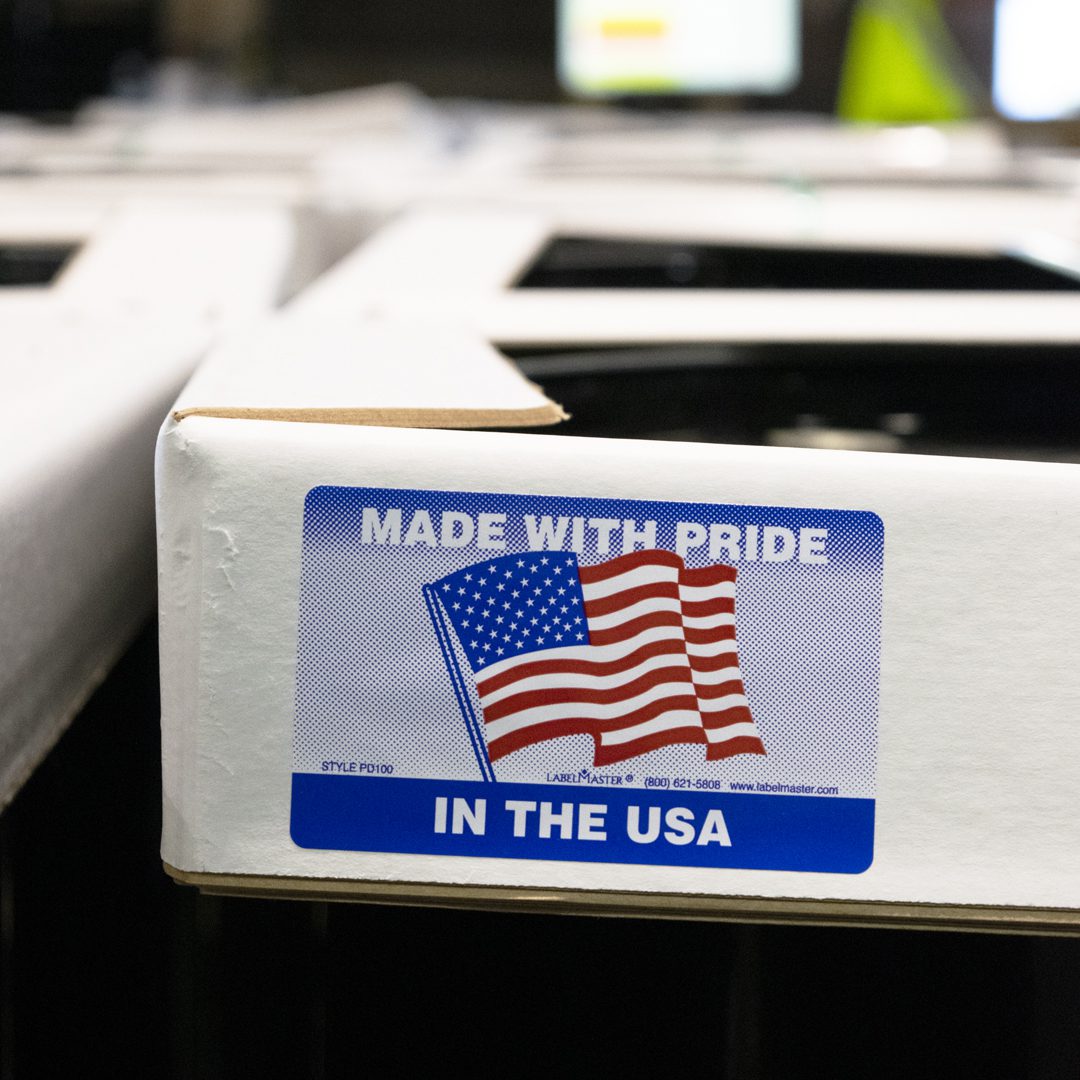 Equipment & Capabilities
From development through to full-scale production, TSE has all of the equipment necessary for contract and toll manufacturing of your chemical needs. All facets of the business operate under the guidelines of our ISO 9001:2015 certification.
Manufacturing Equipment
Production Reactors: 4,000Gal (2), 3,600Gal (4), 1,250Gal (2), 700Gal (1)
Scale-Up Reactors:  500Gal, 250Gal, 25Gal, 15Gal, 5Gal
Reactors are 316 Stainless Steel, Full Vacuum, Pressure Rated
In-line Filtration (10-800 micron), Jacketed Draw-Off Lines
Operate Under Closed Conditions
Charge from Bulk, Drum, Tote, Bags
Reactor Design for Flawless Scale-Up
Full Heating / Cooling Systems
NMP Process Cleaning System
Solvent Distillation / Recovery System

Packaging Capabilities
Tanker Trucks
Totes
Drums
Pails
Slugs
Cartridges
ISO 9001 Certified Facility
The quality systems of TSE Industries, Inc. have been certified by DQS Inc. to the ISO 9001:2015 Standard. Our lab performs in-process and final testing of your product. Our team then carefully packages and ships the product or we can drop-ship it with your labeling. Our comprehensive Quality Assurance program ensures you and your customers receive a consistently superior product every time. View our ISO Certification.
Questions? We've Got Answers!
Need advice from a knowledgeable subject matter expert? Want to know more about the services, equipment, or capabilities TSE offers? We can answer any questions you might have. Contact us today!