After fabricating millions of pounds of Acetal, Nylon, Ultra High Molecular Weight (UHMW) polyethylene, and other plastic materials for our customers, what does TSE Industries do with its leftovers? Scraps from our Plastic Fabrication and Machining division are either resold by the gaylord-full to companies that specialize in these repurposed materials, or they are recycled in-house!
Recycling Can Be a Real Grind!
The recycling process of UHMW allows us to reuse the remnants and resell them as recycled, or reprocessed UHMW, to customers as a less expensive alternative to Virgin or Enhanced UHMW where sheet color isn't an issue. After various components and parts are fabricated from any style of UHMW sheet, scraps are set aside in preparation for recycling.
STEP 1: Every color and style of UHMW are combined into one pile, typically a gaylord or other bulk container, and sent off to the grinder!
STEP 2: Used UHMW pieces are fed to our gigantic grinder! Operators watch the screen to ensure the grinding process is working as intended.
When the UHMW remnants come out of the grinder they are the size of pebbles or small rocks!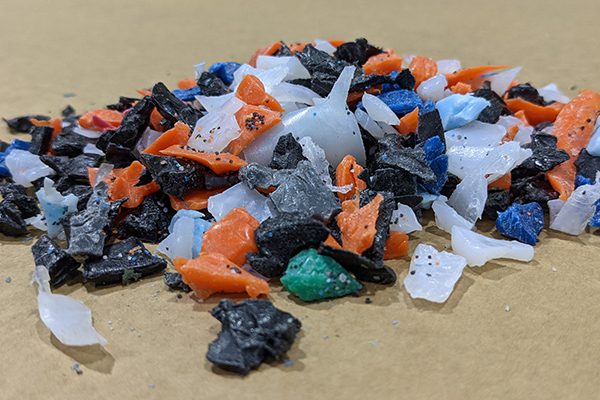 STEP 3: The UHMW fragments then go through an industrial process that breaks the UHMW pieces down into smaller and smaller pieces.
STEP 4: Eventually, the UHMW sheets are ground so fine they have a silky, powder-like feel to them. At this point, it is melted down and pressed into various Reprocessed UHMW sheets!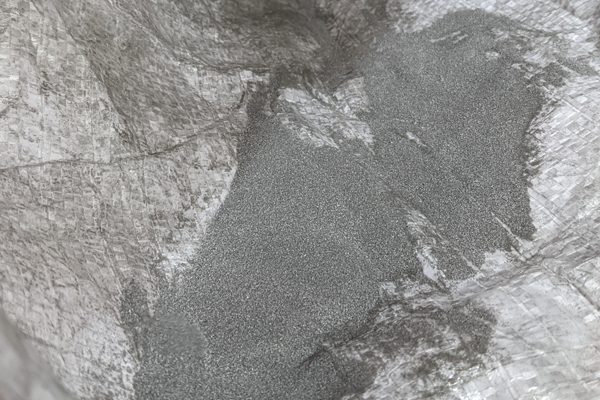 As you can see, very little goes to waste in TSE's Plastic Fabrication division. We also recycle the steel drums from our Specialty Chemicals division. When the containers become damaged or have reached the end of their lifespan, they are compressed and prepared for recycling! Another way for us to help the planet!
As a company, we take our role as good stewards of the environment seriously. Our recycling programs are part of the reason we scored in the 91st percentile on the EcoVadis sustainable supplier assessment! When a customer chooses to do business with TSE, they know that together we are doing our part to protect the planet as well!
Want more blog posts? Return to our main menu: A Passion for Polymers!