TSE has been actively involved in the Tampa Bay community, partnering with organizations that promote the benefits of starting a career in the manufacturing industry. To celebrate Manufacturing Month this past October, we chose two groups who are creating a much-needed pipeline of job candidates for Bay area businesses.
By planting the manufacturing seed while students are young, the Bay Area Manufacturers Association (BAMA) has been diligent in working with area schools to get kids interested in a future in manufacturing.  Working with BAMA, we took part in the Great American "Manufacturing" Teach-In Day via Zoom with classes within Pinellas County, close to TSE's headquarters. The students brought their A-game with questions ranging from cryogenic deflashing (yes, we do that!) to products fabricated for the medical field (joints replacement with UHMW).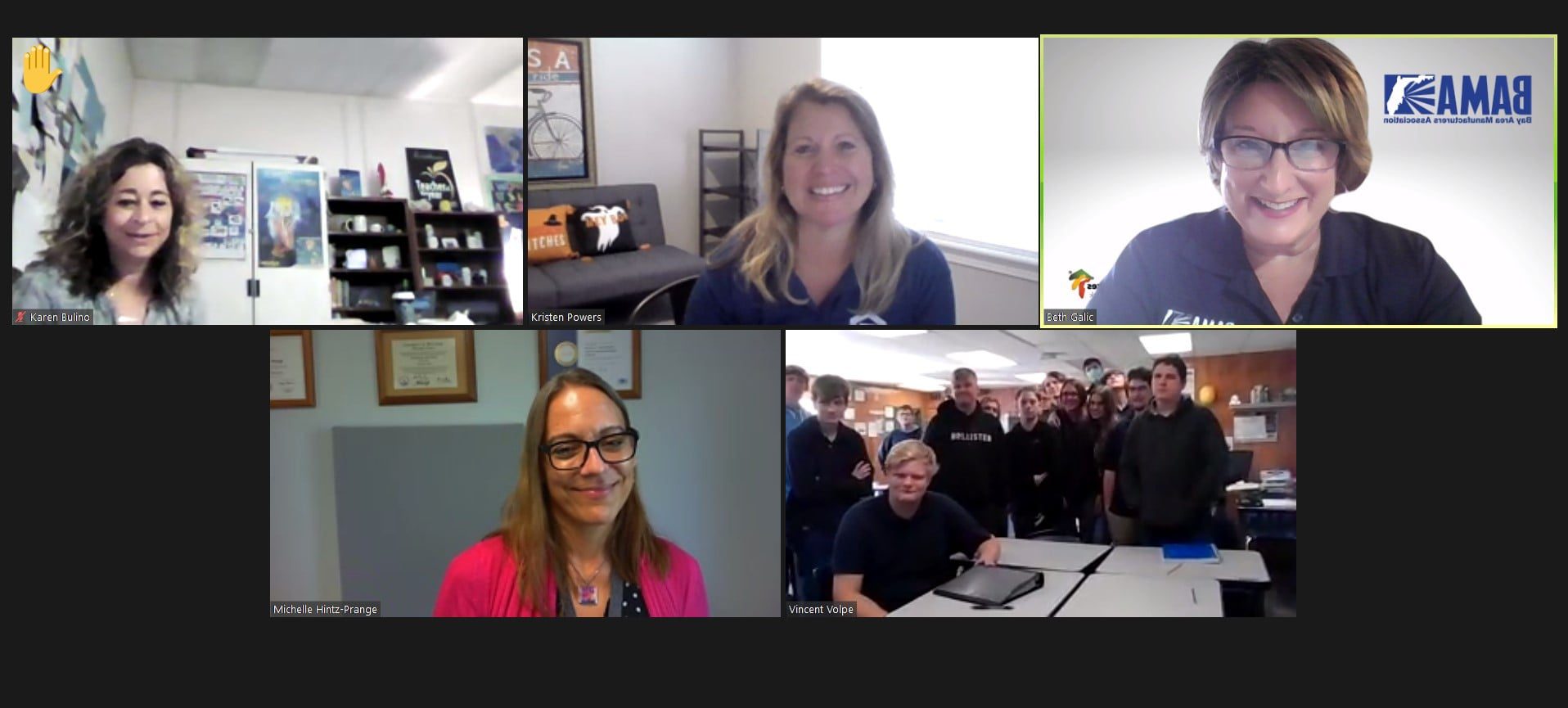 Great American "Manufacturing" Teach In
Michelle Hintz-Prange, HR Manager, and Kristen Powers, Marketing Coordinator, chat with Tampa Bay area classes, along with Beth Galic, Executive Director of BAMA.
We also hosted an in-person tour with 20 students from the Construction and Machinery track at a high school in Pinellas Park, FL.  They were interested in the various machines we operate, certifications they would need, the training available to them (we will pay for certifications!) and salary ranges in our industry. Many were pleasantly surprised that a successful manufacturing career was waiting for them in their own backyard after graduation!
BAMA Sponsored Student Tours
Students from Pinellas Park, FL, where TSE Industries is headquartered, took a plant tour of the Plastics and Rubber divisions.
According to AmSkills, a non-profit that provides workforce training, support, and employment opportunities to Bay-area residents, more than 133,000 open manufacturing positions are available in the Tampa Bay area (2020). Through their two-week Career Discovery Bootcamp, they introduce adults and Veterans to skilled trades used in the manufacturing industry. By transitioning existing skills or learning new ones, participants "graduate" with employable skills and guaranteed job interviews from employers like TSE Industries.  AmSkills partnered with us on a recent Bootcamp plant tour with a group that was going through the program. From operations at our Specialty Chemicals plant to processes within our Engineered Polymers (Plastics and Rubber) division, they were excited to learn that many of the skills they had gained during their training at AmSkills are the same used on a daily basis when you work at TSE!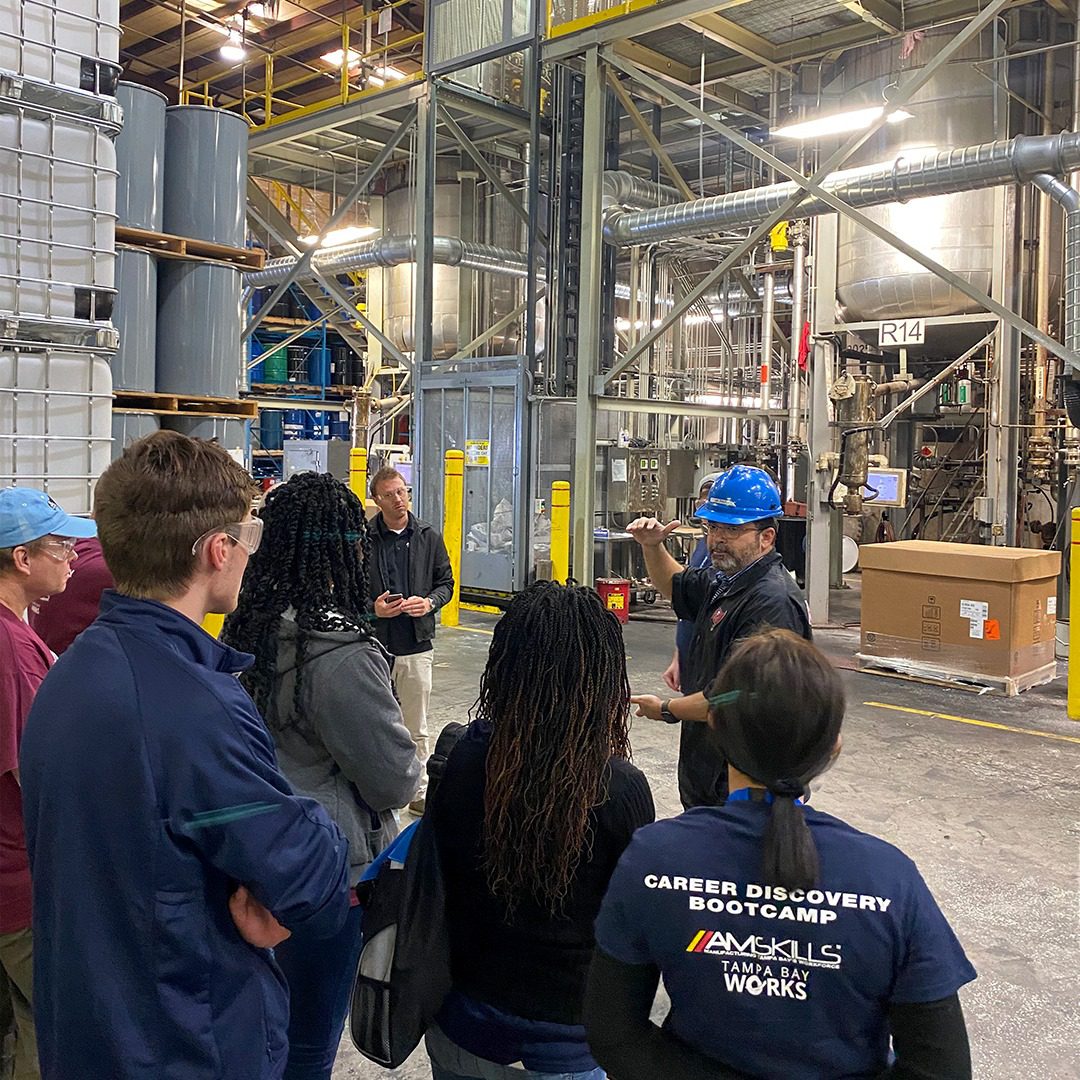 AmSkills Career Discovery Bootcamp
Attendees in AmSkills Career Discovery Bootcamp toured the TSE campus, getting a glimpse into a career in manufacturing.
We are hopeful that our partnerships with BAMA and AmSkills will provide a real-life glimpse into a rewarding career in manufacturing and create a much-needed workforce pipeline into our industry.
Interested in manufacturing? Check out our Careers page and apply today!