Polyurethane and Polyurea Coatings
Polyurea Coatings
Polyurea spray-applied coatings are used in the industrial market due to excellent chemical and abrasion resistance. Applications include secondary containment, waterproofing, and lining. These coatings have excellent adhesion to concrete and steel with the proper primer and surface treatment. This fast-setting coating system can be spray-applied smoothly without seams.
Polyurea coatings have distinct advantages:
Fast setting time (2-5 min. cure time) depending on formulation
Excellent abrasion and scratch resistance
Excellent chemical resistance
Stable in all weather and environmental conditions
Effective bonding on correctly prepared surfaces like cement, concrete, metal
Polyurethane Coatings
Polyurethane spray-applied protective coatings for Expanded Polystyrene (EPS) are used on foam architectural moldings and in the theme industry. Developed to replace polyester in FRP applications, its superior adhesion to foam applications and non-brittle nature means no more broken edges or flying debris during cutting. Plus, no delay between sprayings means handling parts is easier, quicker, and safer.
Polyurethane coatings have distinct advantages:
Fast setting, tack-free handling in seconds
Easily accepts primers and finishes
Cost-effective EPS foam protection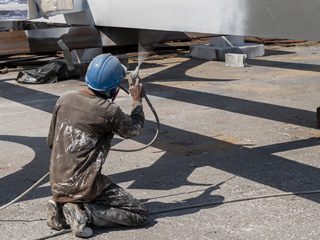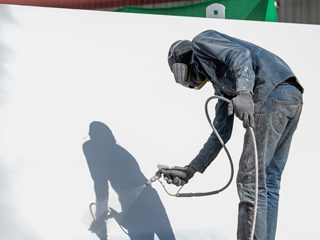 Questions? We've Got Answers!
Need advice from a knowledgeable subject matter expert? Want to know more about the services, equipment, or capabilities TSE offers? We can answer any questions you might have. Contact us today!