TSE Named 2020 Manufacturing Partner of the Year
TSE Industries is honored to have been named the 2020 "Manufacturing Partner of the Year" by Tampa Bay Works at the 8th Annual Upper Tampa Bay Chamber of Commerce Manufacturers Awards held the beginning of October. The event recognizes those companies that have joined forces with Tampa Bay Works to create an employer-led, demand-driven approach to talent development among manufacturers within the Tampa Bay region.
Dr. Byron Clayton, Executive Director of Tampa Bay Works, awarded TSE Industries this year's "Manufacturing Partner of the Year" award for its part in the organization's Discovery Days, Boot Camps, training projects, and overall collaboration with Tampa Bay Works and the Tampa Bay community as a whole. "Our awardee has participated in all activities and committed the time and energy of their Plant Manager, HR Manager, Recruiters, and maintenance to the effort," Dr. Clayton says. "They have not only provided leadership within the Tampa Bay Works collaborative but in the broader community as well."
Also at the event were Kevin Keane, TSE Maintenance Mechanic, and Paul Tkacs, Maintenance Tech Trainee, who were honored as this year's "Outstanding Boot Camp Graduates" for their dedication to completing AmSkills/Tampa Bay Works boot camp, follow-through with becoming employees of TSE, and their ongoing commitment to Tampa Bay Works' programs!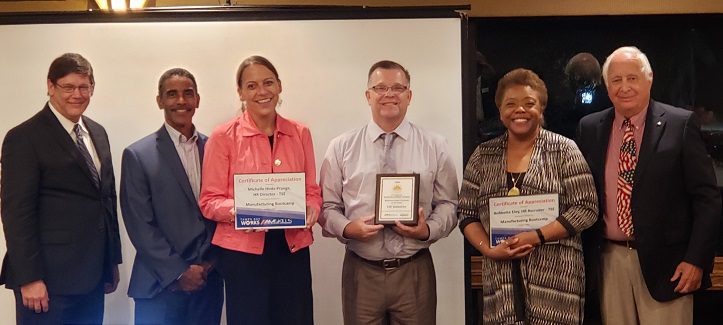 (left to right) Tom Mudano-President of AmSkills, Dr. Clayton-Executive Director of Tampa Bay Works, Michelle Hintz-Prange-TSE Human Resources Manager, Ron Jordan-TSE Maintenance Manager, Bobbette Eley-TSE Recruiter, Jerry Custin-Upper Tampa Bay Chamber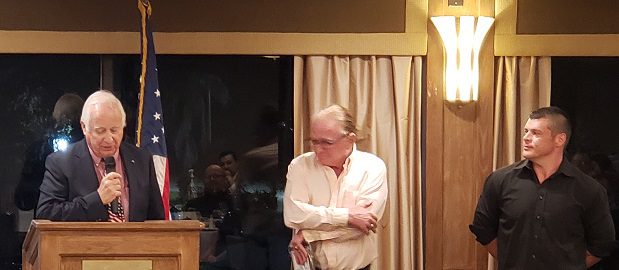 TSE employees Kevin Keane (center) and Paul Tkacs (right) accept the Outstanding Boot Camp Graduates award for 2020.