When combined with TSE's exclusive Millathane® millable polyurethane, our rubber rollers are, without a doubt, the best in the industry. Rubber rollers are often used in dispensers for transport and separator functions, such as ATM machines.
Our Millathane®-based rollers are known the world over for their superior ability to balance coefficient of friction and abrasion resistance in critical applications. We also offer a wide range of elastomers for virtually any rubber roller application including EPDM, nitrile, neoprene, Hypalon®, epichlorohydrin and polyisoprene.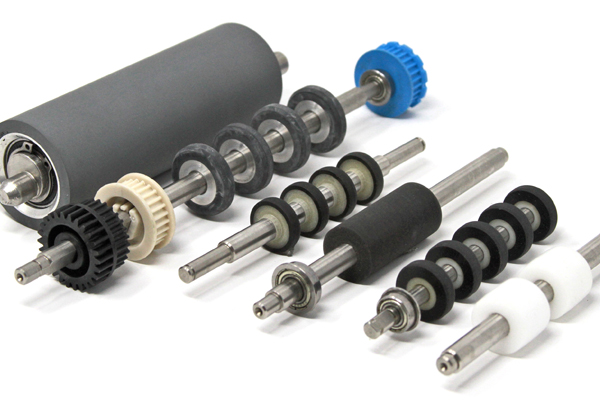 Common Rubber Roller Applications

ATM & Voting Systems

Feed and Idler Rollers

Separator Rollers and Wheels

Point-of-Sale (POS)

Drive Wheels

Receipt Rollers

Various paper path (ATM) applications

Labeling Rollers

Newspaper Rollers

Magazine Rollers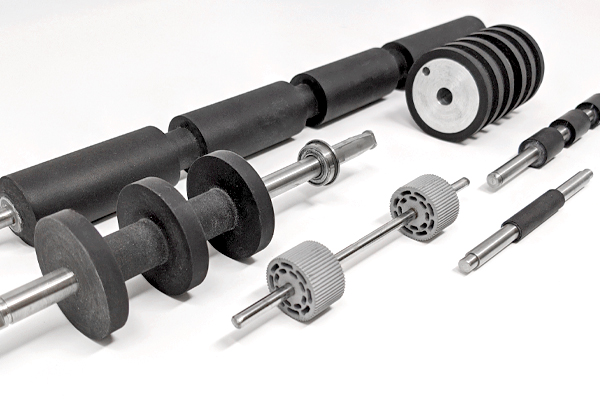 Questions? We've got answers.
Need advice from a knowledgeable subject matter expert? Want to know more about the services, equipment, or capabilities TSE offers? We can answer any questions you might have. Contact us today!