At TSE, we can extrude standard profiles with ease, plus we are capable of extruding custom profiles that match your specific application. Our rubber extrusion knowledge covers a wide variety of industries with decades of knowledge in choosing the proper product for every application.
We are capable of manufacturing up to 150′ coils in certain profiles, such as for gaskets, where the integrity of the profile is not a key part of the user's application. Where integrity is of importance and profile memory is key, we offer up to 15′ straight cut lengths in all profiles.
Watch as we extrude a custom rubber profile.
Industries Served Using Rubber Extruded Components
Standard Rubber Extrusions
Our rubber extrusions are created with a Davis-Standard extruder. This state-of-the-art rubber extruder produces profiles that are highly accurate and maintain tight tolerances, allowing us to offer a superior extruded product, on-time, and within specifications. We are also able to scale up production, so whether you have a small-run application or long-term needs, we can fulfill your requirements.
Standard polymers include EPDM, Neoprene, and Nitrile. Millathane® and Natural Rubber are also available. All are available in a hardness range from 40 to 80 Shore A (durometer).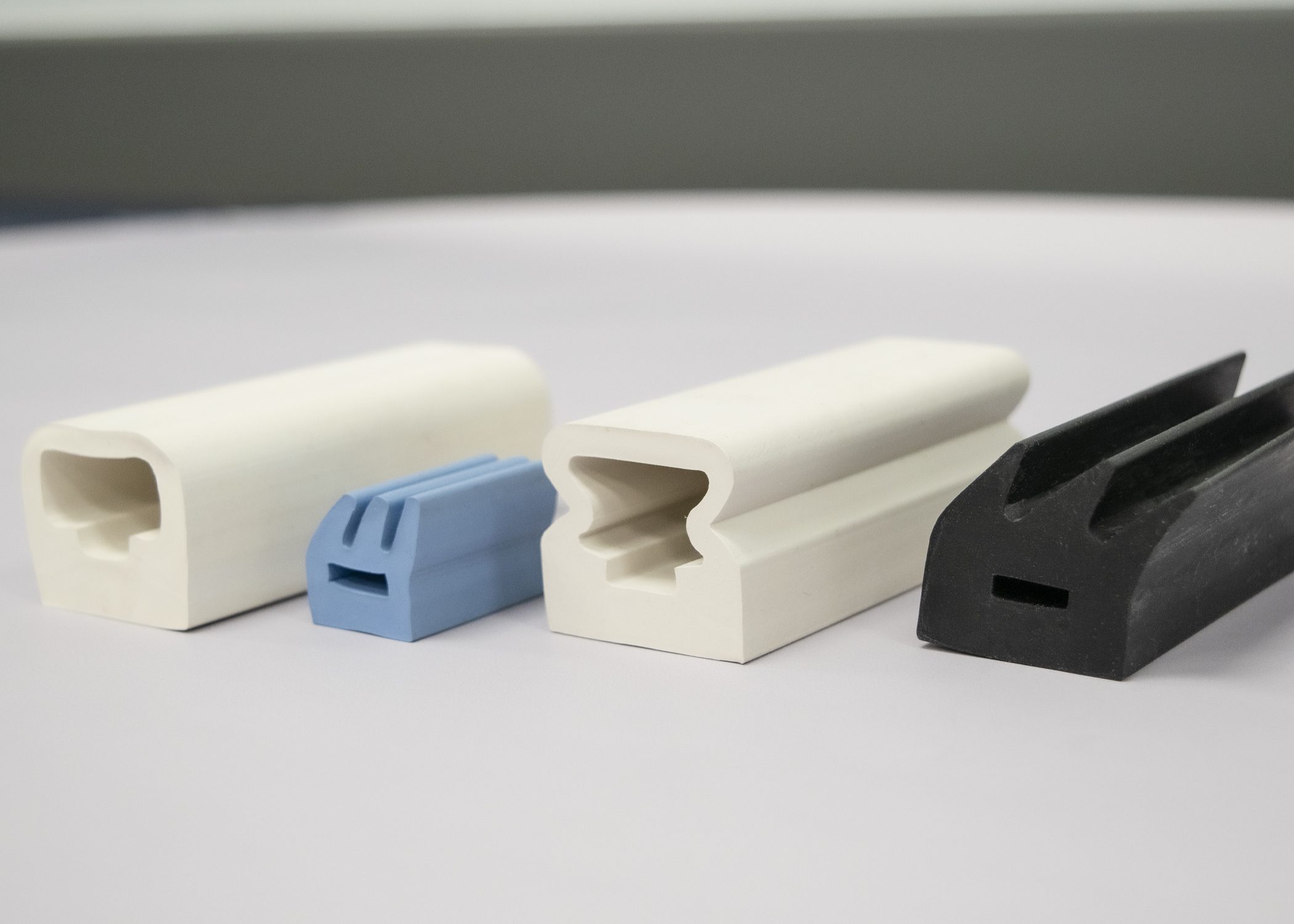 Questions? We've Got Answers!
Need advice from a knowledgeable subject matter expert? Want to know more about the services, equipment, or capabilities TSE offers? We can answer any questions you might have. Contact us today!