Durogrip™ Rubber Conveyor Grippers
TSE Industries specializes in manufacturing Durogrip™ rubber conveyor grippers from a variety of high-quality, durable rubber materials. Utilized as a part of a chain system, Durogrip helps to firmly "grip" products in place as they travel along a conveyor system. Choosing Durogrip™ rubber conveyor grippers means your production line will spend more time operational and generating money and less time down with maintenance replacing worn-out parts.
Reinforced with a proprietary, high-aspect-ratio mineral composition, Durogrip thermoset rubber conveyor grippers are tough as nails and extremely tear-resistant. These grippers complement our UHMW chain track performance with high cut and abrasion resistance, good compression set, and excellent heat resistance. They provide uniform pressure distribution and minimize adjustment requirements.
Durogrip™ offers increased tear and tensile strength over conventional rubber grippers with excellent resistance to aqueous cleaning, disinfecting fluids, and peracetic acid. Chemical resistance is typical of EPDM, Neoprene, and Nitrile, and flex life, hardness, and coefficient of friction remain the same.
Industries Served
Bottlers, Canning, Food Processing, Breweries, Pharmaceutical, Laboratories, Paper & Package Products
Contact Us About Grippers!
Want to order in-stock Grippers? Need information on a custom order? Let us know!
FEATURES
Excellent Heat Resistance
High Cut Resistance
High Abrasion Resistance
Good Compression Set
Aqueous Cleaning Fluid Resistant
Disinfecting Fluid Resistant
Peracetic Acid Resistant
Uniform Pressure Distribution
Increased Tear Strength
Increased Tensile Strength
OPTIONS
Hardness range (+/-5) 35 to 70 Shore A (Durometer)
Formulations can be made for extrusion or injection molding
Lengths from 1″ to 3-3/8″, custom lengths available
FDA compliant versions
MATERIALS
Neoprene
EPDM Rubber
Nitrile
Millathane® Millable Urethane
Natural Rubber
COLOR CHOICES
BLACK
Available in all materials
WHITE
Available in all materials
BLUE
Neoprene, Nitrile, EPDM
CUSTOM COLORS
Available on Request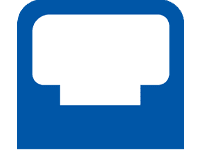 D Style
Part Number: 12967
Standard Length: 3-3/8″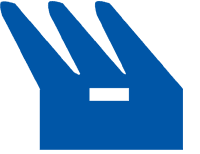 3 Finger
Part Number: 12970
Standard Length: 3-3/8″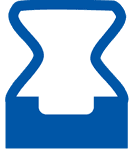 Soft Touch™
Part Number: 12983
Standard Length: 3-3/8″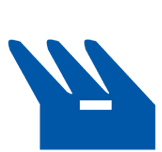 Mini 3 Finger
Part Number: 12979
Standard Length: 1-1/4″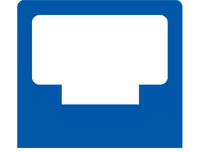 Square Top
Part Number: 12968
Standard Length: 3-3/8″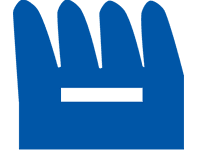 4 Finger
Part Number: 12981
Standard Length: 3-3/8″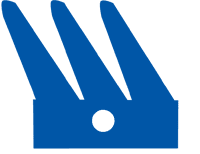 Long Finger
Part Number: 12989
Standard Length: 3-3/8″
Custom Durogrip™ Grippers
Not seeing a profile, color, material, or length that meets your needs? Contact us and share what it is you are looking for. We are sure we can come up with a gripper that suits your application!
Questions? We've Got Answers!
Need advice from a knowledgeable subject matter expert? Want to know more about the services, equipment, or capabilities TSE offers? We can answer any questions you might have. Contact us today!