With Durogrip™ rubber conveyor grippers, your production line will spend more time operational and generating money and less time down with maintenance replacing worn-out parts. These rubber conveyor grippers are reinforced with a proprietary, high-aspect-ratio mineral composition that makes them tough as nails and extremely tear-resistant.
These thermoset rubber gripper elements complement chain performance with high cut and abrasion resistance, good compression set, and excellent heat resistance. They provide uniform pressure distribution and minimize adjustment requirements.
Durogrip™ offers increased tear and tensile strength over conventional rubber grippers with excellent resistance to aqueous cleaning, disinfecting fluids and peracetic acid. Chemical resistance is typical of EPDM, Neoprene and Nitrile, and flex life, hardness and coefficient of friction remain the same.
Standard polymers include EPDM, Neoprene and Nitrile. Millathane® and natural rubber are also available. All are available in a hardness range from 40 to 80 Shore A (durometer). All formulations are available for use in extrusion or injection molding and are also FDA compliant.*
Standard lengths are 1″ to 3-3/8″. Custom lengths are available upon request.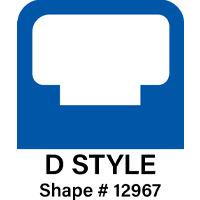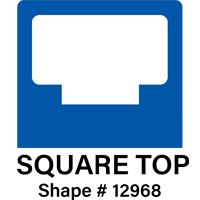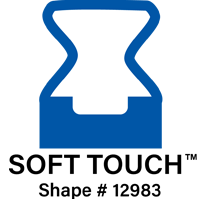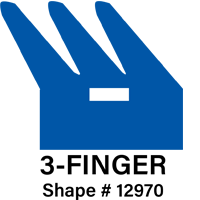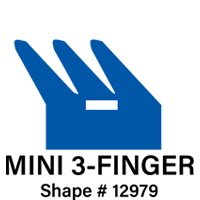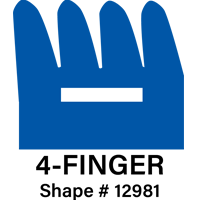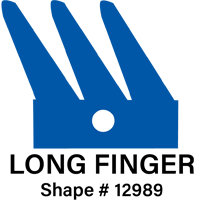 Standard Durogrip™ Profiles
Several standard profiles are available, with black and white standard colors in all materials. EPDM is blue. If you are looking for a specific color, Contact Us and we will see what we can do!
*All formulations of Durogrip™ rubber conveyor grippers conform to the FDA regulations as set out in paragraph 21CFR § 177.2600 (a-d): "Rubber articles intended for repeated use." Compliance is limited to the components and their relative proportions as described in the FDA guidelines.

You've got questions. We've got answers.
Need advice from a knowledgeable subject matter expert? Want to know more about the services, equipment, or capabilities TSE offers? We can answer any questions you might have. Contact us today!